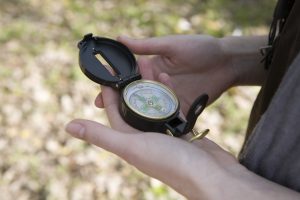 On behalf of The University of Memphis' (U of M) IDT faculty, congratulations on your admission to the IDT doctoral program! We are excited about connecting with you on your journey and anticipate your future contributions to the field.
Welcome to your Instructional Design and Technology (IDT) orientation. Like a compass, this orientation will guide you toward the knowledge and resource you need to begin your degree program. Think of this orientation module as a "one-stop shop" created to introduce you to the U of M IDT program.
In this orientation, you will complete a series of modules, each with multiple units. Modules include topics such as getting started at the University of Memphis, setting up Google accounts, and understanding research resources. In order to progress, you must complete one module before moving onto the next. At the end of the orientation, you will be expected to take a survey demonstrating the knowledge you learned and imputing information about yourself and accounts set up during the orientation.
To get stated, you need to register on this site.
After you register, return to this page.
Note. You can log in and out of the orientation at any time. Your progress will be saved so you can continue right where you left off. .  Click "Login" on the side bar on the right side of the screen, then enter your username and password to restart orientation.
---
Again, congratulations! All of us in the IDT Department look forward to our time together.